Grantully, Logierait and Strathtay Parish Churches
Private prayer will be resuming at both Churches
Logierait Parish Church – 10 – 11am with bell ringing
Strathtay Parish Church – 11.30 am – 12.30 pm with bell ringing at 12.00 noon
Strathtay will be open for private prayer
(13th June 2021)
Please Note:
New Church Openings to follow

Future Online Services
June
13 – Margaret Yearsley –  Weem
20 – Rev. Neil Glover – Strathtay
27 – Rev. Robert Nicol

Sunday bells at Logierait,
 13th June 2021 at 10.00am
Service 13th June 2021
Margaret Yearsley –
Weem Parish Church
Dial in 01887 440446
Zoom Service
from 10:30
Meeting ID: 920 598 9200
Passcode: 316316

Sunday Club activities
Sunday 13th June 2021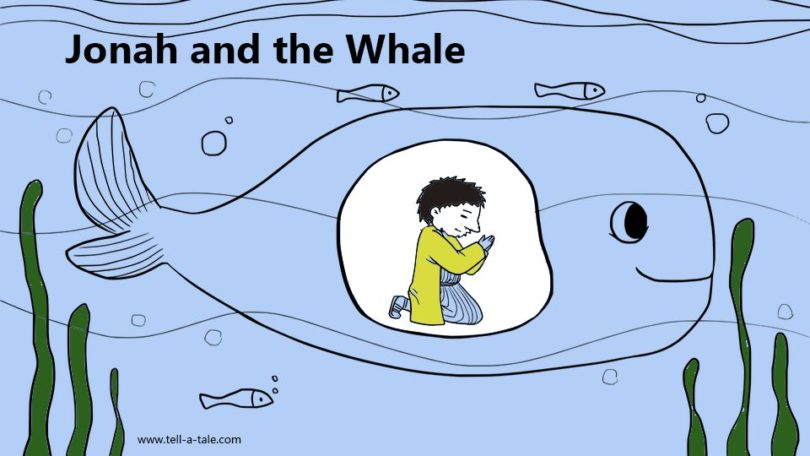 Our Sunday Club are back see
Sunday Club Page

Service Script
13th June 2021

See the Guild page for a letter from the convener

gift from and to the Parish….
"Poems from the Parish" is a Poetry Book put together by members of GLS Church as an exercise in corporate engagement with our church family and is designed to be a fundraiser for the work of our congregation.
If you are interested in owning your own copy, please contact us via the website email address here or contact a Church elder.
The cost of the book is by donation and entirely voluntary.  Each book contains guidance on how this can be done.




Information from Church of Scotland
Advice for Churches: COVID-19 (Coronavirus)
Updated 17 March 2020            Worship – Cancellation of Services
The Scottish Government now advises that people should minimise social contact by avoiding crowded areas and large gatherings, including religious congregations, and smaller gatherings.
The Church of Scotland now asks, in the strongest terms, that all gatherings for worship should cease until further notice, with effect from Tuesday 17 March 2020. Other Scottish Churches are taking similar actions. This obviously includes Easter services. Some Presbyteries have already instructed this action. This will include, but not be restricted to: house groups, meetings for youth work, and church cafes. It will still be possible for an individual to offer a live stream of a sermon and prayers. Further information on live streaming, including information on copyright, can be found in this circular on the Law Department's webpages here. Sunday broadcasts of a weekly service take place on Radio 4, and also on Radio Scotland; other radio stations are available. Several churches currently offer live streams or recorded services; a list can be found on our website.
Online worship
Several churches live stream or post their services online. You can find a list of these on our Kirk services online page
Prayer
The Moderator, the Right Reverend Colin Sinclair, along with the Archbishop of Canterbury, Justin Welby, and other church leaders, has issued a call for a National Day of Prayer; more details can be found in the news section of our website.
Hygiene recommendations
Best hygiene practice should continue to be observed in all pastoral contacts.
Updated advice is available from NHS Scotland.
Public Health Scotland and the UK Government recommend that you should take usual infection prevention precautions including:
Wash your hands often with soap and water for at least 20 seconds
Use an alcohol-based hand sanitiser that contains at least 60% alcohol if soap and water are not available
Churches can underline the importance of hand washing by ensuring that hand sanitisers are not available in toilets where soap and water can be used
It is particularly important after taking public transport to use sanitiser on your hands
Avoid touching your eyes, nose, and mouth with unwashed hands
Carry tissues to catch coughs and sneezes and bin the tissue
If you feel unwell, stay at home, do not attend work or school
Clean and disinfect frequently touched objects and surfaces in church buildings
For information relating to Weddings or Funerals, please the Church of Scotland Website

Message from John Russell
Clerk to the Presbytery of Dunkeld and Meigle
Scottish Charity No SC036630:
Please note that because of the present health situation Sunday Services at Aberfeldy, Dull and Weem and Grantully, Logierait and Strathtay, Caputh and Clunie and Kinclaven, and Tenandry have been suspended till further notice. These are local decisions and are in order.
 Kind  Regards
John Russell
Clerk to the Presbytery of Dunkeld and Meigle
Scottish Charity No SC036630
The Presbytery of Dunkeld and Meigle  is a component element of The Church of Scotland,
Scottish Charity No SC011353
Message from J Russell 14 March 2020
Grantully, Logierait & Strathtay Church(GLS)
Suspension of Church Services
Please note that there will be

no

weekly Church Services at Grantully, Logierait and Strathtay Church until further notice.
Coronavirus epidemic is evolving very rapidly and it has now been considered necessary to suspend church services with immediate effect. In addition, any related gatherings such as coffee mornings and so on will also be discontinued.
Please continue to pray for our parish, our communities, our Nation, and our neighbours around the world as we face this challenging situation.
Please check our Facebook Page or Website Page for any up-dates and if you require to contact our Church for any reason please do so through either:
Information from A Calder, Clerk to the Session, GLS Church.   14/03/2020
Minister:  GLS, Aberfeldy, Dull & Weem Rev. N Glover
PA to NGlover- Judy Ewer,  contact:
   Session Clerk GLS Andrew Calder, 01887 840209
Access to Logierait Church- Stewart Sherriffs, 07730848820
 Important Dates for the diaries:  please see events page.
"Believe in the Lord Jesus, and you will be saved- you and your family". Acts 16 v31
Join us each Sunday and you will find a warm welcome.
____________________________________
Neil's Annual Leave – Monday 5th  – Monday 12th April
for any assistance please contact Judy Ewer
Minister: Rev Neil Glover
The Manse
Taybridge Terrace
Aberfeldy
PH15 2BS
email:  nglover@churchofscotland.org.uk
Church email:- gls.churchofscotland@gmail.com
Judy Ewer,  PA to Neil Glover,  judy.ewer@adwgls.org.uk     Mobile 07836 565 528
For urgent pastoral matters please contact:- the above
Grantully, Logierait & Strathtay Parish Church of Scotland Charity Number SC 004275
Data_Retention_Policy_Congregations_
Please Note that although the dates and times featured on this website are correct at the time of publication, they may be subject to change.
Dear Friends,
Sunday's worship
This first link provides worship service details for the Communion Service on Sunday 27th September 2020.  The live service is due to start at 10.30am.
https://www.dropbox.com/s/5sqivx4uayqbjrm/WorshipSheet_27Sep2020.pdf?dl=0
Please note that unfortunately with the new regulations there can be no mixed households but it we do hope that many people will manage to join this zoom service:
If you wish to join in the service you may wish to have actual proper wine, alongside cranberry juice, blackcurrant juice or grape juice.
Regarding bread you may want to go for Pitta to keep with the Unleavened bread theme of exodus,  or a roll, or a plain slice.
The zoom link is here…https://us02web.zoom.us/j/83009650276
Password 504415
Meeting room is 830 0965 0276
There will also be a shorter Youtube going up for anyone who can't make 10:30am on Sunday.  It will be at the usual channel which is here:
https://www.youtube.com/channel/UCpA-Ianua69JOCtTV2zBDxw
There will be an option to chat at the end and there will hopefully be a choice as to where you go to chat (hopefully there will be virtual Lawers Rooms, John Kyd halls, McDonald Rooms, Logierait back halls and Tenandry Church fronts, Glasgow room and chat room for those who don't want to chat).
With warmest wishes and with the great privilege of being your ministers,
Neil