Sunday club Activity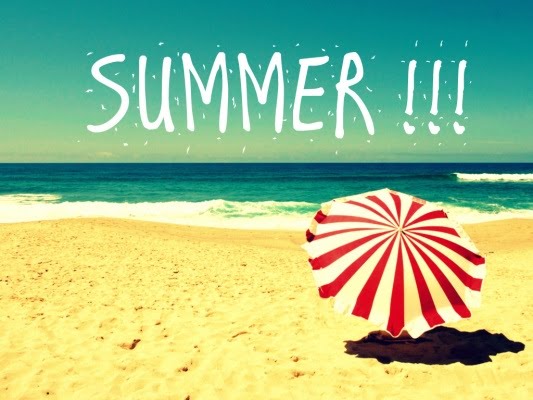 Sunday club
Holidays, changes, moving on to a new class, a new school or a new place to live?  God tells us that He is with us wherever we go.  So, as we begin the summer holidays, please remember that God is with you.  We hope that you enjoy time with your families and friends, whether you are at home or away on holiday and look forward to seeing you soon.
"Have I not commanded you?  Be strong and courageous.  Do not be afraid; do not be discouraged, for the Lord your God will be with you wherever you go."  Joshua 1 v9
https://www.youtube.com/watch?v=asjSnNgDTrw
Sunday Club…. Our Father…..
 "There are different kinds of gifts, but the same Spirit distributes them. 5 There are different kinds of service, but the same Lord. 6 There are different kinds of working, but in all of them and in everyone it is the same God at work."  NIV Bible Corinthians 12:4-6
You are part of a team.  And what a team.  We each have a place, just like a football team with all the specialised skills, even what we share online demonstrates our faith and abilities.  Each football team has a manager– he guides, he gives opportunity to let a person be at their best, he forgives if players get things wrong and allows ongoing training.  This is like our God!  Our leader who knows what we are capable of.  God is our Father figure and today is Father's Day.  Let us do something for our God the Father:  he is our rock, our solid base in our lives if we allow him to be.
TASK:
Find some small rocks and create a picture using them – have a look at my example here.  If the stones are small enough, you could stick them to a card.  We would be delighted to see your "Father rocks" if you are happy to share them.
And use the words: "Father, you are my Rock, Thank you."
Say the Lord's prayer each day this week.
The Lord's Prayer
Our Father, who art in heaven; hallowed be thy name
Thy kingdom come, thy will be done, on earth as it is in heaven
Give us this day our daily bread.
And forgive us our debts, as we forgive our debtors.
And lead us not into temptation, but deliver us from evil
For thine is the kingdom, and the power, and the glory, for ever.  Amen
Enjoy your last week of school or nursery.  We at GLS Sunday Club, will continue to think of you.
Mary's re-useable lunch
Rubbish collected by Mary and Meg along the roadside between Logierait Church and Ballinluig Post Office. It is quite a lot isn't it? We have been picking up litter once a week from this area since January, every Sunday morning. So, we have saved these plastic bits ending up in our water ways!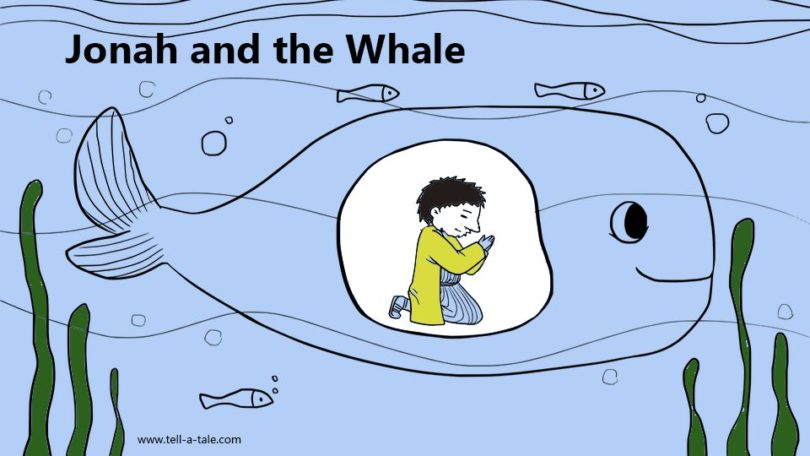 13th June 2021 A story of obeying God.   Today we are thinking about the story of Jonah and the Whale, a God gives Jonah instructions to share his words with the people of Nineveh.  Watch the video to see how this story develops.
https://www.youtube.com/watch?v=Jrh375bd_LA
(bbc version of Jonah and the whale)
Now 8th June was World Oceans Day.  God has given us an instruction to care for his world, the resources in it and the people of the world- our neighbours.  Watch the video about plastics in our oceans.  (Provided through World Oceans Day Resources).
https://www.youtube.com/watch?v=1WFYRFxLie0
It is our turn to obey God's words.  What can you do about plastics harming the environment?
Together, let's take action this week by
Picking up and putting in the bin, a piece of litter, that you have found in a public place. (be careful though and only do this with permission from an adult and whilst wearing gloves to keep yourself safe).
Making sure you use something different. Try not to use a plastic item that has been designed for a "single use" this week if you can help it.  Instead, you could use a reusable waterbottle for school; or you could, use a reusable sandwich wrap; you could use a reusable straw… any other ideas?
Take a photo of your bit of litter-picking and/or your efforts to use something instead of plastic and share the photo with us please.
Pray that people will stop throwing plastic rubbish away. Pray for the World Leaders as they meet this week to remember we need World Action to help clear up the plastic in our oceans.  Thank you, God for the example of Jonah who tried to obey your words.  Amen
You, me, us and others, along-side God can make a difference.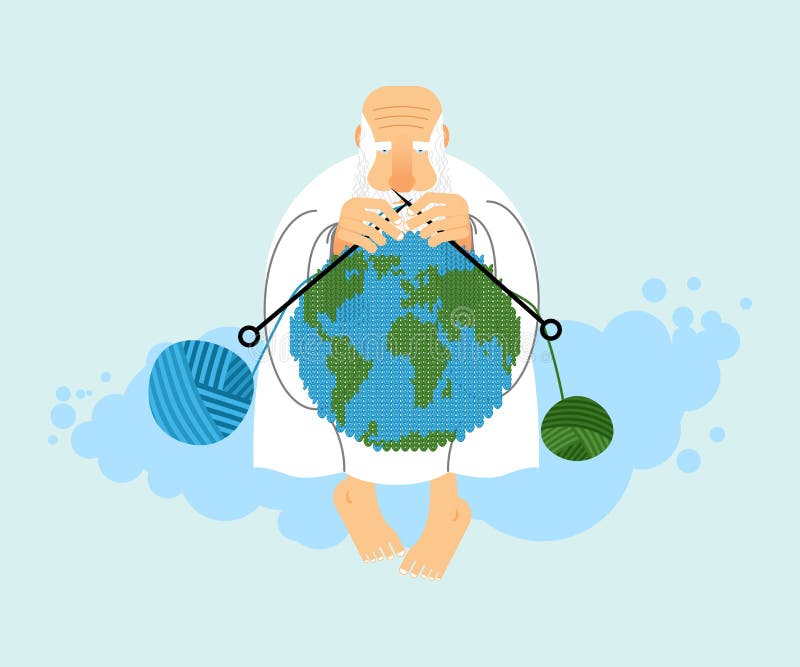 Genesis 1v1-31 and 2v1-3   The Creation
"In the beginning, God created the heaven and the earth…" what a simple account of something so powerful.  These bible verses teach us of God's great power as he created the world.  Today we want you to read the bible verse in a real bible if you can or
The Task:
Once you have read or watched the video of the story of creation, write a list (or draw pictures) of the items that God created.  Share the list with us if you can.

Go out into God's world today and find something that makes you think "how amazing is it that this has been created".  You might take a picture of a beautiful flower, or a cone, or a bright coloured beetle, or a bird or a footprint or the river…. The list is endless.

Remember in your prayers tonight, to thank God for the things in the world he created and for the beautiful things you found today.
Sunday Club 30th May 2021
"Growing" is still our theme with the bible passage coming today form Genesis 1 V29.
God said "Look, I have given you all the plants that have grain for seeds.  And I have given you all the trees whose fruit have seeds in them.  They will be food for you."
Today we ask you to think about God and how he created an amazing world, providing food and resources for us to survive, we ask that you remember that some communities of the world have much less food than we do.
Let's celebrate the ability to grow food and beautiful plants.  Please take a photograph of something that you have planted yourself, it could be a sunflower, peas, parsley or strawberries.  If you have not planted anything yourself then please take a photo of local crops growing, a neighbour's carrots sprouting or the like.  Let us see the beautiful resources we have on our doorstep.
Here is my contribution:
A beginnings of a cucumber.                 Radish.                                              A small strawberry Plant.
Sunday Club  Sunday 23 May 2021
"But the fruit of the Spirit is love, joy, peace, kindness, goodness, faithfulness, gentleness and self-control.  There is no law against these things." Galatians 5:22,23
We have been thinking about God's world and how things grow.  Today we are thinking about the Fruits of the Spirit.  What kind of fruit do you like?  There are many types aren't there?  Perhaps you like bananas or apples or grapes or blueberries or pineapple?  God asks us to be like fruit and grow and share our Love, Joy, Peace, Kindness, Goodness, Faithfulness, Gentleness and Self-control.
What are The fruits of the Spirit:
Love– God loves us, we should try to love others.
Joy- where we are truly happy, happy with God within us.
Peace– comes where we get to know God, perhaps through praying and we have calmness inside.
Kindness– we can be easy to be kind to our friends but harder to be kind to those we like less.
Goodness – is being honest and not doing bad things.
Faithfulness– this is like keeping a promise, to others and to God.
Gentleness– is what it says- be gentle, to others.
Self-control– is where we need to do what is right when at times this is not what we want to do!
Task today:    Make and eat a fruit salad  OR  make a face out of fruit and send us a photo OR Watch this link to see a craft you could do.
God gives us all these gifts of the Spirit and we need Him in our lives to grow in faith.
Sunday Club members- has the bird feeder tray that we gave you to make been used by the birds? Do let us know.

Grown Ups and Sunday Club!
16th May 2021      Growing with God        Psalm 1 1-6
This week has been mental health week so please have a look at this short video, linking mental health with nature:
Thoughts for today:  What is a rainforest like?  What is a desert like?  Rainforests are green and with lots of plants.  A desert is dry and with less green plants.  There is a difference, just like people in the world.  There are people who want to know God and there are those who do not.
The bible passage today tells us that we are like trees, planted near a river, where we might thrive, be healthy, be strong and grounded.  If we have God in our lives, we will know him better and grow in our faith.
TASK:
Find a tree and do a bark rubbing- you will need paper/chalk or crayon.  If you do this, please take a photo of the rubbing and see if you are able to find out what kind of tree it is.  Share with us if you can.  Enjoy being outside in the fresh air and connecting with nature.
Sunday Club is for everyone today , adults and children!   "Let them sing before the Lord because he is coming to judge the world" Psalm 98 v 9
10th May 2021 is the beginning of Christian Aid week.  As a Sunday Club over the last few weeks, we have been looking at bible stories which include the idea of growing things.  This links in with the Christian Aid theme of Climate Change. Adults and children can find out about the Christian Aid story 2021-   thisischristianaid – YouTube
Task today:
Watch Rose's story below with a grownup and as you watch it, think about how it makes you both feel? Rose's story    Christian Aid Week 2020: Rose's story – YouTube
Ask the grownup to write down the words  (that you feel) on a piece of paper and take a photo of these, and post it onto our face book page.  Any words we get posted, we will try and make into a prayer for another time.
Take a photo of your favourite tree or interesting tree and share it with us.


Sunday 2nd May 2021
Luke 13 v 6-9 Jesus tells the story of a fig tree:  A man had a Fig tree planted in his vineyard.  He came to look at it to see if it had fruit, but there was no fruit.  He spoke to his employee who looked after his vineyard for him and said that as the owner he had checked for the past three years on this Fig tree and it had never had any fruit at all, so he said to the gardener just to cut it down.  The gardener asked his boss if the tree could have just one more year to see if it could produce fruit.   He said he would dig the soil around the roots and use fertiliser on it to see if that would improve things– if it still didn't grow fruit then it should be cut down.
This short story has many meanings within it:  the fig tree was wanted by the owner, it was wanted by the gardener, Jesus wants us to bear fruit in our lives, to be productive with God's plan- be kind, generous, do things for others, pray, show our beliefs in how we live.  God always gives us a second chance and we should be like this with others- always encouraging and supportive- this helps us to grow alongside those we help.
Task today and for this week is:
Making Art from Nature -be creative and "make a tree" from outside bits eg twigs/leaves etc  OR
Paint a picture of a tree OR
Take a photograph of a tree for us
Which ever activity you do- please send us a photograph so that we can share it on facebook and the website.

Sunday Club Sowing and Growing the seed:  Mark 4: 1-9
Watch the video:   https://gochattervideos.com/parable-of-the-sower/
This bible story tells of a man who walked up and down his field throwing seeds this way and that- some landing in the earth some on the path that had no soil at the edge of the field.  Some birds saw these seeds and ate them up. Some of the seeds landed on rocky soil and the sun was shining they grew really quickly but didn't have a place to grow their roots, so, they died.  Some of the seeds fell amongst thorns and they did grow to start with, but the corn seeds became choked by the thorns.  Some of the seeds did fall onto good ground and they grew and grew and gave a very good crop. This story reminds us that we need something good in our lives that gives us a place to be, a place to put down roots, a place to grow and thrive.  For us, as Christians, that place is having God in our lives, in our families and our church communities.  Always remember that from each of us, great things can grow.
Your task today is to make yourself a scarecrow for your own garden, or you could do some weeding or plant some seeds.  Whatever you do please send a photo to let us see.
Thank you to the youngsters who built the bird tray feeder that we supplied as part of our Easter Activity- they were great.
Here is a useful link, you could download this document where you will find the full story along with some ideas and suggested activities eg: https://truewaykids.com/parable-of-the-sower/

Happy Easter Sunday to all our youngsters and families.
Today's activity is to watch the short video of the Easter story and if you can with your families try and answer the Easter Quiz.  Do share photos of your Easter day activities if you wish.
Easter Books For Kids Read Aloud – The Usborne Easter Story – Bing video
A Family Easter Quiz:  Try this together and see how you get on…
The answers to the quiz can be found in the bible in Matthew Chapters 16, 20, 21, 26, 27, 28 or Mark 8, 10, 14, 15, 16, or in parts of Luke, 22, 23, 24 and John 20.
Jesus and his friends left Galilee to go to Jerusalem to celebrate which festival?
How did Jesus arrive and enter Jerusalem with his friends?
How did the crowds greet Jesus as he arrived and what did the crowds do?
In Jerusalem, Jesus went to the temple, but he became angry. Why?
The priests and teachers felt Jesus was a trouble-maker- what did they then want to do to him?
Jesus and his disciples spent time together and shared in their festival meal. What did Jesus use to symbolise the body of Christ and what did he do with it?
Jesus knew that he was going to die, and he shared this knowledge with his friends during the meal, what two other important things did he say that two of his friends in the room would do to him very soon?
What do we now call this meal that Jesus shared with his disciples?
Jesus was sad about what he knew was going to happen. He needed to pray.  He went to an olive garden.  What was the name of the garden?
Which disciple betrayed Jesus and told the Roman soldiers where to find him?
How did the soldiers know that they were arresting the correct person?
As Jesus was being arrested, his disciples wanted to fight for Jesus- what happened?
The friend who betrayed Jesus did so for money. How much money did he get?
Jesus was taken to the high council and was accused of blasphemy. They asked him if he was the son of God and Jesus said yes. Who was he then taken to, for a judgement?
At the time it was the custom at the Festival for one prisoner to be released. The Roman Governor asked the crowds of people to choose which criminal to be freed.  Who did they choose?
The soldiers treated Jesus badly as he was led away- what did they place on his head?
What did they shout at him… Hail, King of the ….?
Jesus was nailed to a cross along side two robbers. Where were the men crucified?
Jesus died a painful death on the cross, as he did so, cried out "My God, why have you forsaken me?" Darkness fell, and his followers took him down from the cross. Where did they then put him.
Three days after Jesus had died, who, went to visit Jesus's body and discovered the body was missing?
What did the angel say about Jesus not being where he ought to have been?
One of the people who discovered Jesus's body was missing, met Jesus a short time after, but thought he was someone else- who did they think Jesus was?
Jesus had risen again and later he appeared to two of his disciple friends- where did this happen?
If you managed this quiz then you deserve, a well done and perhaps you can eat an Easter Egg knowing that you and your family have reflected on the story and acknowledged the death and resurrection of God's only son.  Happy Easter!  God bless you.

Palm Sunday and our Sunday Club- with story, music and photography task!
Palm Sunday takes place the week before Easter, as Jesus enters Jerusalem as a King.  The story from the bible tells of Jesus, who asks his disciples to go to the town where they will find a donkey and colt.  Jesus asks them to bring the animals to him.  Jesus sat on the donkey and headed into Jerusalem, as he did so, people laid their coats down before him on the road, or used palm leaves to spread in front of him as they shouted "Praise to the Son of David.  God bless the One who comes in the name of the Lord!"  The city was filled with excitement as they honoured the arrival of Jesus.
Today's task is to:
Think about this story as it reveals God's plan- we know that Jesus was to be treated as a King, yet in days ahead he would be laughed at, beaten and finally he was to die on the cross.  How do we know this?  Look in a bible, in Matthew 20: 17-19 then look at today's reading in Matthew 21:1-11.
Watch the video Palm Sunday for children UK version – Bing video
Song for today – Hosanna Rock- find the song here: https://youtu.be/5582z642wFY
Photography task! Go outside and find something that you can use to show the palm leaves on the ground, just like it was for Jesus.  As you do this, think about these words:
They took palm branches and
went out to meet him, shouting,
Hosanna! Blessed is he
who comes in the name of the Lord!
Blessed is the king of Israel. John 12:13

21st Mar 2021
Jesus and the Children
As young people (or older people) in our church at GLS and anywhere in the world, you are an important part of our community.  God values you as an individual and the bible tells the story of when Jesus met with many children often brought to him by parents – the disciples wanted Jesus to be left in peace but Jesus said "Let the little children come to me, and do not hinder them;" he says. "For it is to such as these that the kingdom of God belongs."
Luke 18:16
God asks adults to be like children.  Today you might have many worries, but Jesus is there for us.  Listen to the book "A Huge Bag Full of Worries by Virginia Ironside
https://www.youtube.com/watch?v=qBcakxX9LTM
Now think of any of your worries, write them down and take them to Jesus in prayer:  use the outline here to help if you like.
 If you would rather you could put your worries in a jar so that you can pray later.
Here is a hymn for today:  What a Friend we Have in Jesus song by celticworship.co.uk
https://www.youtube.com/watch?v=pi1-5kmbkyQ

Mothering Sunday has traditionally taken place on the fourth Sunday in Lent.  We are reminded that our expression of "Mothering"  means a caring of others in a nurturing way.  As members of our church, we try to be kind to one another, share peace together as we pray and live a caring life- caring for the world, the animals, the oceans, the skies and the people.  So, this Mothering Sunday we should try and write an acrostic poem using the word MOTHERING.  Here is my example, but you have a go with your family and see what you can come up with.
My world is a shared space
Often
Thanking others
Helping those in need
Ever loving
Remembering the little things
Integrity
Natures niceness
Graciously grateful
Perhaps you would rather make someone you love "Truffles"- here is a recipe.
Mother's day truffles – Care for the Family

Sunday Club 7 March 2021 – Can you build a house out of Lego?
World Day of Prayer 2021 Vanuatu 'Build on a strong Foundation'
Each year a different country is chosen to produce the material that is used for the World Day of Prayer.  We at GLS always like to support it with our young people.  This year's country is the Republic of Vanuatu, an island in the South Pacific.  Even as I write this, Vanuatu is suffering from severe weather.  Do have a look at the link below to tell you about this country and how we can pray for them.  http://www.wdpscotland.org.uk/dload/WDP21-YouthLeaflet.pdf
The bible reading within the pdf is about the wise man building his house upon the rock. Look at this modern rap which shares the story: https://www.wwdp.org.uk/wp-content/uploads/2020/11/IMG_0182.TRIM_.m4v
Watch this link as the LEGO tells it's own version:    https://www.youtube.com/watch?v=kjoqMrFXx-k
Remember to read the bible verse, Matthew 7: 24-27
Your Task today:  Look at the link for the leaflet, listen to the story rap, watch the short LEGO clip, then build something- out of LEGO if you can (or paper/plasticine/craft materials) whilst doing this think about when we have difficulties in our lives, it is our Strong Foundation, of friends, family and faith that help us through.  Please pray for our friends in Vanuatu and help us all to build a stronger foundation with God.  For a children's activity sheet use the link here:  https://www.wwdp.org.uk/wp-content/uploads/2020/08/WDP-Childrens-Resource-Vanuatu-2021.pdf
Remember to post a photo of any building you do!

Romans 4:18 tells us that "Against all hope, Abraham in hope believed…" He believed against all odds.
Our thought today is for adults as well as children.  In our busy lives just now with all the things we have to do, and the things we are not permitted to do, we can forget that there is Hope; that our situations will improve.  Whether you are at school, having to work from home, not see your friends or family, there is always the Hope that God gives us – he will be by our side through difficult days to give us Hope.
"Tomorrow will be a good day" – Captain Sir Tom Moore reminds us- that is Hope.
This Thursday is World Book Day so please use the link to hear a story about a young mole who is looking for Hope.    Little Mole Finds Hope by Glenys Nellist
Little Mole Finds Hope – YouTube
Once you have watched the link, ask yourself "Where has God given me hope- where can I see it today?"
Our task is to draw or use the template of a cloud to share your thoughts about hope- what brings you hope or what are your dreams..?  Or you could take a photo of the clouds and just tell us.  The template is here below.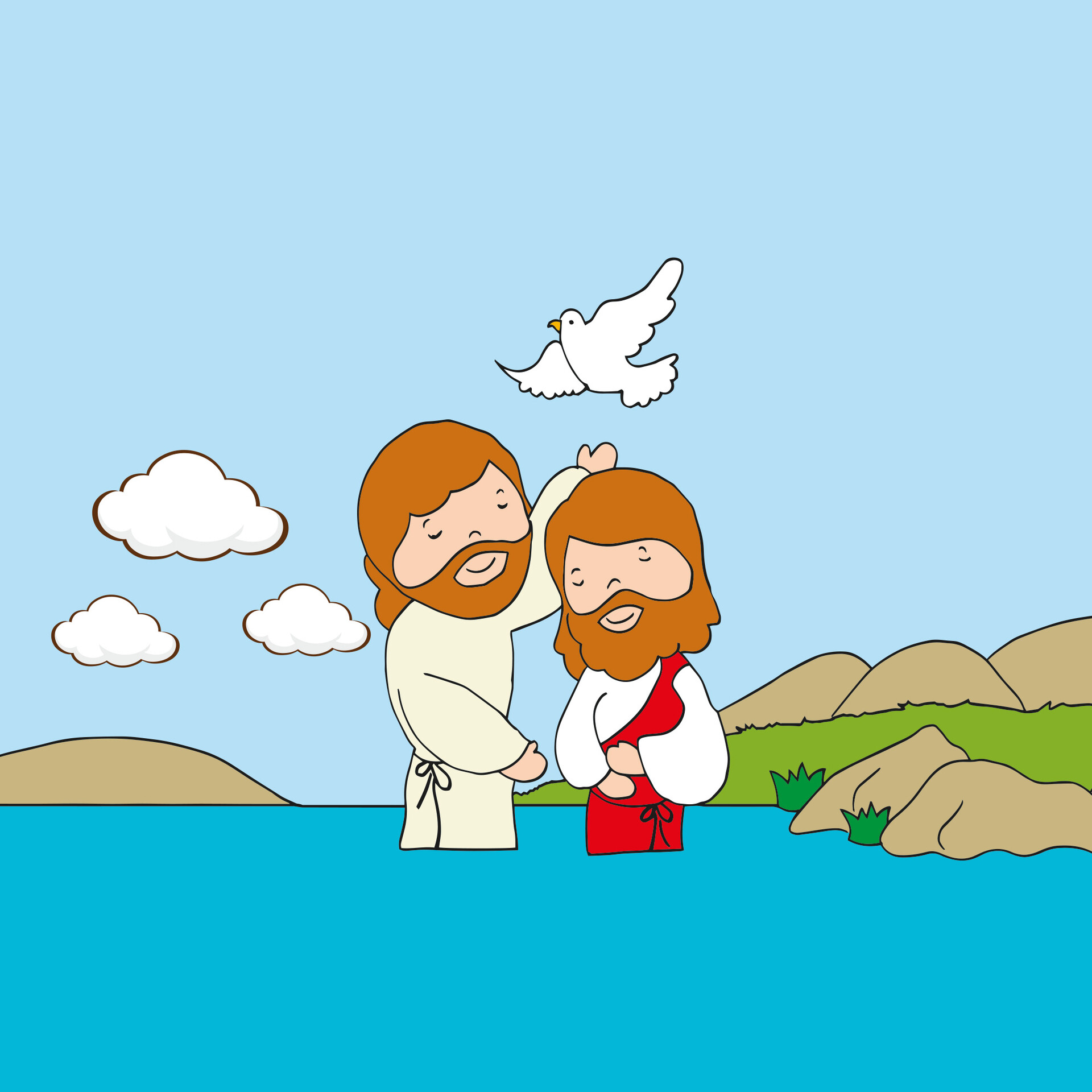 "You are my Son and I love you". Mark 1 v11. And the bible story can be found in Luke 4, 1-13
Today's story tells of the life of Jesus, including his baptism and the temptations he faced.  The tasks for this week are:
With a grown up watch the short video here to learn more about the story of Jesus baptism and the temptations before him:      https://www.youtube.com/watch?v=mc-x4qKY6Wc
After watching the video answer the following question: List the three temptations that Jesus faces in this week's story.
Temptations are all around us- think about temptations and what that means to you.
Pick something, each day this week eg a nice cake or sweet, and put it aside- don't give in to temptation and eat it (perhaps give it away). Jesus had God with him during his temptations- allow God to be with you this week to resist yours.
Use the following link to access printable sheets for this week's story if you like.
https://ministry-to-children.com/jesus-overcomes-temptations-coloring-pages/

"But whoever gives up his life for me and for the Good News will have true life for ever."
Mark: 8 verse: 35


4 Love is patient, love is kind. It does not envy, it does not boast, it is not proud. 5 It does not dishonour others, it is not self-seeking, it is not easily angered, it keeps no record of wrongs. 6 Love does not delight in evil but rejoices with the truth. 7 It always protects, always trusts, always hopes, always perseveres.                                    13 And now these three remain: faith, hope and love. But the greatest of these is love   
1 Corinthians v13 4-7 and 13:    Today's story comes from Paul as he talks about LOVE.  We think we know what love is?  Our task today is to:
Think about the ways in which we show love to others- Mums, Dads, sisters, brothers, grandparents, neighbours, friends, and strangers. It could be of course giving gifts, or helping, or holding a door open, clearing a path, listening.
Use the template of a heart– draw your own if you can and write up or draw the ways in which you could show love today or this week- let us see a photo of it if you can.
Listen to the songs that explain about Love from this bible passage: For Younger children   Music Video: Love Is (1 Corinthians 13:4-5) – Bing video   For Older children    Love Will Never Fail | Elementary Worship Song – Bing video
Bible verse 13 "And now these three remain: faith, hope and love. But the greatest of these is love."   Remember that we show faith when we share in our bible activities; we show hope when we say a prayer; and, we can show love in our actions today.  If you or your family have not seen "The Book of Hope" share it with someone today:  The Book of Hopes | National Literacy Trust

Sunday Club
24th Jan 2021
Reading: 1 Corinthians 12: 12-31  for 24.01.21
"A person's body is only one thing, but it has many parts." v12 and v27 "All of you together are the body of Christ.  Each one of you is a part of that body." ICB
Different parts of our body do different things.  Each has its' own purpose – the heart, the lungs, the hands, our feet, our nose, all needed and useful in their own way: just like us as part of the church.  Each one of us has been given a gift by God- you might be good at listening, perhaps great at drawing, fantastic at being a good friend.  Whatever this might be, your gift makes YOU an important part of God's family.  If we think about a puzzle, we need all the individual pieces of jigsaw to make it complete.  Todays task is to try an online jigsaw, use this link – : Free Online Jigsaw Puzzles (jigsawplanet.com)  AND then if you can, make up your own prayer, using the parts of the body.  You can use the outline template here if you wish, or just draw an outline of a body.  I have posted my example here too.

Sunday 17th January 2021
John 1:  43-51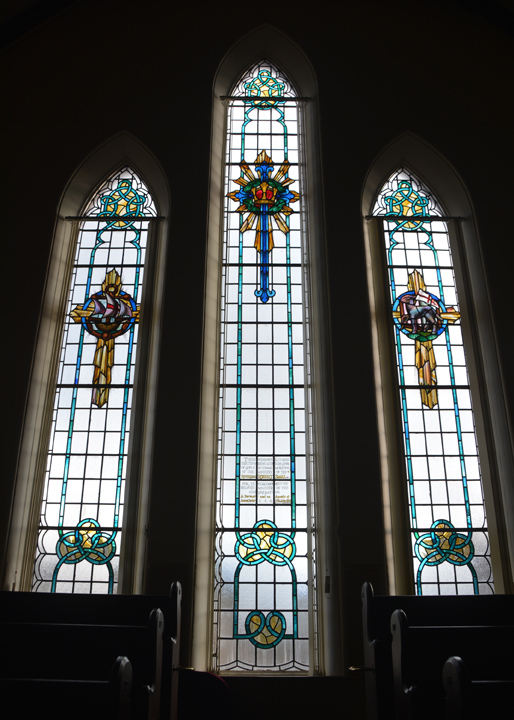 Over these last few days, we have probably spent time "looking out our window"- seeing snow, sunshine, and watching nature. Windows allow us to do this and they let light in.  We can "look out", we can say "come and see" from our windows.
In today's story (John1: 43-51) we have Jesus in Galilee as he meets Philip and says to him, "Follow me".  Philip invites his friend Nathanael to come and find out about Jesus- Philip says "come and see".  Nathanael is not enthusiastic but realises Jesus seems to know him already.
When we invite others to "come and see" God, we are sharing a bit of our lives in how we behave, how we speak to others, how we deal with differences and it reveals our faith.  The task today is:  look out of your window– draw something that you see (you can use the template) and/or if you have not already, but would like to, sign up to the RSPB Bird watch event, then do so now using this link:    https://www.rspb.org.uk/get-involved/activities/birdwatch/everything-you-need-to-know-about-big-garden-birdwatch/   (perhaps you are doing this through school already).  Encourage others to join in …and as you watch the wonder of nature out your window, think about the wonder of God that awaits us all. Send a photo of your drawing to us here on our facebook page or to our website.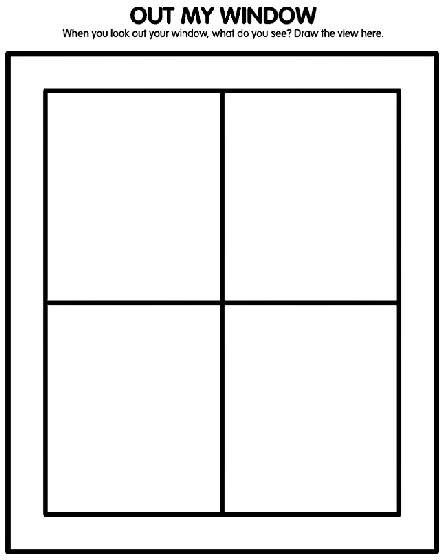 Sunday 10th January 2021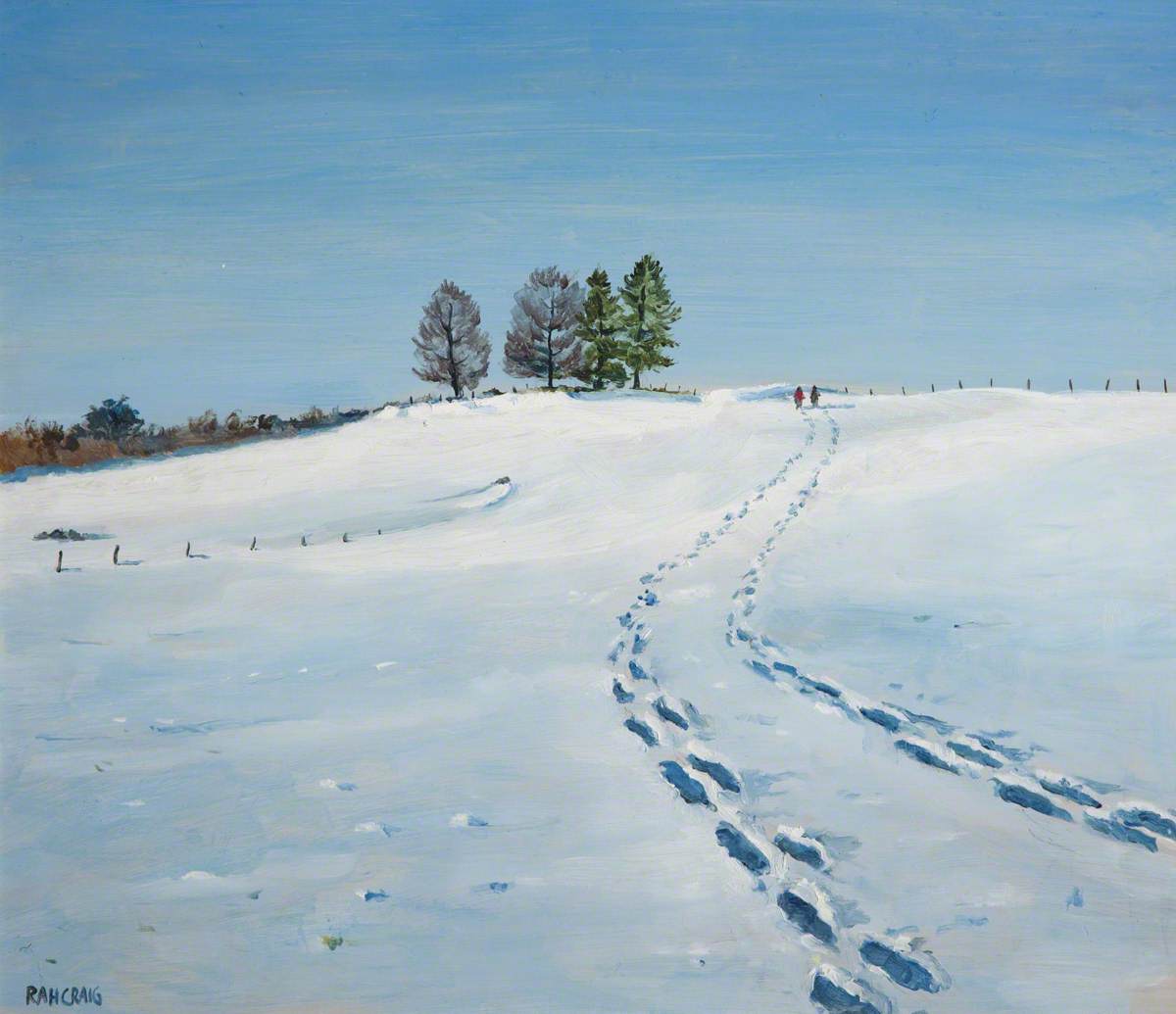 Scroll down to the picture of the elephant- how many legs does it have?
Scroll down to the picture below the elephant- how many animals can you see in that picture?
Sometimes we see or imagine what we think we see.  When we are anxious about what is ahead or new and we do not know what it will be like, we worry.  Perhaps that is how we feel right now with so many parts of our lives altered or unknown.  Sometimes we have to learn how to keep ourselves safe- just now, washing our hands, keeping a distance, following rules.  This is like walking with God, we learn that he is along side us, no matter what we are facing or how we feel.   The bible reading is from Isaiah 43: 1-7 our thought today is
Verse 5   "Do not be afraid for I am with you"
TASK:  look to the sky and the clouds or stars- imagine what you are seeing in their shape-is it like a dog, a train, angel wings, just like I am seeing as I write this?  What ever it is (and this can be fun to do but remember to stand still otherwise you might walk into something)… Do not be afraid… God is with you.

Sunday Club 20th Dec 2020
Nativity Story for our Sunday Club Nativity Sunday  20th December 2020
Our story begins with a reading from two of our Sunday Club members, as they tell of the Birth of Jesus.
Video Link:    you can follow this link or read the script text below-    The Bible Reading- The Birth
 Text:  Bible reading 1
Joseph the carpenter was worried.  Mary the girl he loved, was expecting a baby.  It wasn't his baby; and they weren't married.  The gossip had started already.  He would have to break off the engagement.   But that night he had a dream.  And in the dream God's messenger-angel spoke to him:  "Don't break off your engagement to Mary," the angel said.  "She has done nothing wrong.  God has chosen her to be the mother of his Son- the promised King.  You are to call the baby Jesus (the Saviour).  When Joseph woke up, it was as if a great weight had been lifted from his mind.  It didn't matter what anyone said!  He would marry Mary and take care of her and the baby.  Not long after this the Roman Emperor, Augustus issued an order.  Everyone in the Roman Empire must register at the town his family came from.  Augustus wanted to make sure he had everyone on his list, and that they paid their taxes!
Joseph's family was descended from King David.  So he had to go to Bethlehem, where King David was born.  He had to take Mary on the long journey south through the hills – eighty miles of rough dirt roads.  The donkey carried their food, warm cloaks for the chilly nights and clothes for the baby who was due to be born any day.   Mary was very tired when they arrived at last.  And there was nowhere for them to stay.  The inn was already crowded with travellers.  The inn-keeper felt sorry for Mary- but the only space he had left was the stable.  It was dirty and smelly in there with the animals.  But at least Mary could rest – and there was nowhere else.
That night Mary's baby son was born.  She wrapped him up warmly in the clothes she had made, and put him in a manger to sleep.
On the hills around the town, shepherds kept watch, looking after their flocks.  That night was dark and everything was quiet-just a little bleat now and then from one of the sheep.  Then suddenly there was a blaze of light – so bright, the men had to shield their eyes.  And out of the brightness came the voice of God's messenger-angel.  "Don't be afraid.  I've come with good news-for you and all the world.  The Saviour has come-God's promised King-born today in Bethlehem.  You will find the baby asleep in a manger."  Then the shepherds saw a great crowd of angels, all singing praises to God.  "Glory to God in heaven," they sang, "and peace to all who love him on earth."  When the angels had gone and the sky was dark again, the shepherds began to talk among themselves.  "We must go to Bethlehem," they said, "and see what has happened."  They made sure the sheep were safe.  Then they hurried into the town.  There they found Mary and Joseph- and a new-born baby lying in the manger.  Then they knew that what the angels had told them was true.  They told Mary and Joseph all that had happened.  Then they went back to the sheep, telling everyone they met on the way about the baby and angel's message.  They sang as they walked along, thanking God for all they had seen.  It was a night they would never forget.
Here is a Poem that we have been sharing with another Sunday Club member: 
Once upon a time,
A long, long time ago.
Begins the story of a baby,
That most of you should know.
His daddy's name was Joseph,
And Mary was His Mum,
This babe was very special
He was God's only Son.
Mary rode a donkey,
And Joseph walked along,
While angels watched from afar
Celebrating in song.
When they arrived in Bethlehem,
The couple were turned away,
By keepers of the inn
Telling them of no place to stay.
Now Joseph- he insisted
That his wife had some place to stay,
The keeper told him of a stable
With animals and hay.
Mary and Joseph's journey ended
In a stable filled with hay,
It was there that Mary gave birth,
To our King on this day.
Some angels came from heaven,
And they began to sing.
To the shepherds in the fields below,
"Glad tidings do we bring!"
Word of the King's arrival
Soon spread very fast,
The Angels told Shepherds
That a Saviour was born at last.
A bright star lit the heavens,
To light the magi's way,
To the baby in the manger
Who was born on Christmas day.
And all who gathered round Him,
Rejoiced and praised His birth.
For the babe, the King, named Jesus,
Is our Saviour here on earth!
So as we celebrate Christmas
With sweets and presents and more
Remember we have a Saviour,
Giving us life evermore.
The next bible reading tells the story of the Kings – from Matthew 2 v1-12
Video Link: 
Or Text link: Wise Men come to visit Jesus
Jesus was born in the town of Bethlehem in Judea during the time when Herod was king.  After Jesus was born, some wise men from the east came to Jerusalem.  They asked, "Where is the baby who was born to be the king of the Jews?  We saw his star in the east.  We have come to worship him."  When King Herod heard about this new king of the Jews, he was troubled.  And all the people in Jerusalem were worried too.   Herod called a meeting of all the leading priests and teachers of the law.  He asked them where the Christ would be born.  The prophet wrote about this in the Scriptures: But you, Bethlehem, in the land of Judah, you are important among the rulers of Judah.  A ruler will come from you.  He will be like a shepherd for my people, the Israelites'."  Then Herod had a secret meeting with the wise men from the east.  He learned from them the exact time they first saw the star.  Then Herod sent the wise meant to Bethlehem.  He said to them, "Go and look carefully to find the child.  When you find him, come and tell me.  Then I can go and worship him too."
The wise men heard the king and then left.  They saw the same star they had seen in the east .  It went before them until it stopped above the place where the child was.  When the wise men saw the star, they were filled with joy.  They went to the house where the child was and saw him with his mother, Mary.  They bowed down and worshipped the child.  They opened the gifts they had brought for him.  They gave him treasures of gold, frankincense, and myrrh.  But God warned the wise men in a dream not to go back to Herod.  So they went home to their own country by a different way.
Video link:  The Christmas Story 
Or Text script:   The First Christmas Story
Mary and Joseph were on their way to Bethlehem so that they could be counted.
Mary was going to have a baby.
Mary travelled by donkey and it was a long way.
Bethlehem was busy and it was getting late.
Mary and Joseph needed somewhere to stay but there was no room in the Inn.
But, the innkeeper said they could use the stable at the back.  It was dry and warm.
Later that night, Mary had a baby.  She said, "I will call him Jesus".
There was a bright star above the stable.
At the same time outside on the hill there were shepherds keeping an eye on their sheep.
Suddenly an angel appeared in the sky and said
"Don't be afraid.  Follow the star to Bethlehem and find baby Jesus."
The Shepherds found their way to the stable.
They saw Jesus sleeping in a manger and knelt down to see him.
Meanwhile, three wise men were also going to Bethlehem, following the star.
They knew that Jesus was a King and an important person.
They were looking out for a Palace but the star was shining over the stable.
When they got there, the wise men gave baby Jesus their gifts of Gold, Frankincense and Myrrh.
The star was shining and angels were singing in the sky, telling the world that Jesus had been born.
Happy Christmas.
Away in a manger:    https://www.youtube.com/watch?v=5d54iaIJCwA
Another Sunday Club member has been looking at our Christmas prayer:
Prayer for Christmas 2020
Dear God, Thank you for the birth of Jesus and the hope that he brings to the world.
Please help us to pray and act to change the lives of those people who are today, hungry, lonely, cold, homeless, hurting, afraid, anxious and worrying about money.
Give us the strength in our actions to stand up for what is right and fair for the citizens of this world as we ask people to change their life-styles in order to save our planet.
Bless the hospital and care home workers; those who respond to emergencies in their jobs and as volunteers; those who work in schools, in local government jobs, the scientists and politicians; the individuals who provide support in their communities and those who work on the land.  Give them rest and strength to continue.
We thank those individuals and organisations in our own parish who have worked to help others during the Pandemic.  You gave the world your Son in order that he would save us from sin.  We ask that you continue to send blessings to us all as we come through a difficult year.    Help us share the joy of Christmas and know that you remain with each of us, as we face the future with hope and peace.
We ask this in your name
Amen.
Merry Christmas everyone from GLS Sunday Club
Stay Safe
We always finish our Sunday Club Nativity contribution with the congregation joining to sing: The 12 Days of Christmas.  Here is a version- join in at home.
https://www.youtube.com/watch?v=2Zb7eD0ytQM



  Jeremiah 33:14-16
14 "The days are coming," announces the LORD. "At that time I will fulfill my good promise to my people. I made it to the people of Israel and Judah.
15 Here is what I will do in those days and at that time.
I will make a godly Branch grow from David's royal line."
Today is the first Sunday in Advent.  Advent means "the arrival of an important person or event." It is an important part of the church year, and throughout the Advent we recognise the coming of Jesus as a baby.
In the bible verse you can see the promise of what is to come- "the godly Branch to grow from David's royal line".  This tells us that Jesus will come.
Normally we light a candle in our candle wreath in church to mark Advent.  The first candle represents "Hope":  our hope for the world, our hope for each other, our hope for the future, our hope for our relationship with God.  Hope is important for us now as it is difficult to see things improving but as you share in our activities below, remember our journey is together through Advent.
Our theme of Hope is highlighted even in the growth of a small plant.  Here is our task for this week:
Go out for a walk and look out for the tiny new bits of growth– a bud on a tree, berries, a little shoot of fresh green in your garden.  What can you see?  Send a photo to our facebook page if you can.

Watch this short animation about a plant who is struggling to survive and see what happens?
Instead of making your own wreath for a candle, why not go out and gather some greenery to make a wee posy – perhaps you will find a bit of holly, ivy or fir- pop them in a vase/glass or bottle and put it on your window sill, it will represent HOPE.

If you are able, do light a candle in the evening and see how it shines in the darkness- this gives us light in dark times- just like God. Always be careful when using candles and only do this with an adults permission!

SC activity 22nd Nov 2020

SC activity 08th Nov 2020
Rememberance day
Thank you to our Sunday Club who have painted poppies on stones to acknowledge those who lost their lives in war and to those men and woman who continue to serve our country.
"They shall grow not old, as we that are left grow old:
Age shall not weary them, nor the years condemn.
At the going down of the sun and in the morning
We will remember them."    Part of the poem from Robert Binyon
On Remembrance Sunday we share a link from Poppyscotland about their history and work:
http://learning.poppyscotland.org.uk/resource/poppy-paper-animation/
Virtual Sunday club- shares a story about a minister who received the Military Cross for his actions during the First World War.
https://www.youtube.com/watch?v=ba2r3bYCNH4

Sunday club 01st Nov 2020
Today might seem difficult for you, for us, our nation and the world, however these words might inspire us all with hope:  When I am down, and, oh, my soul, so weary.  When troubles come, and my heart burdened be, Then, I am still and wait here in the silence, Until you come and sit awhile with me.  You raise me up, so I can stand on mountains, You raise me up to walk on stormy seas
I am strong when I am on your shoulders, You raise me up to more than I can be:  https://www.youtube.com/watch?v=rcLl0A-lXIc
The song was originally composed by the duo "Secret Garden".  The music was written by the Norwegian composer and lyricist Rolf Lovland.  The lyrics were written by Irish novelist Brendan Graham.
Sunday Club:  Today's bible story is about Moses (Exodus 16: 2-15) as he leads his people on their journey across the desert.  They begin to moan about their situation, feeling thirsty and hungry.  God responds in the story providing water and food.  Watch the short video clip about the water and the "manna" from heaven.  Then, for today, or any day this week, take a cup or tub outside and see if it gathers rain water.  Take a photo of it, send it to our Facebook page and this will remind us that God provides for us everyday in so many ways with basic things we need.  Dear God, we thank you for the gifts of water, food, colour, our families and all that surrounds us. Help us to appreciate your presence in our world.  Amen


The Bible lesson today is about Moses and the parting of the sea.  Exodus 14:19-31
Watch the link below, see and hear the story about the slaves being led out of Egypt in song!
God asks the Israelites to follow Moses but as they flee, they are followed by the Pharaoh's men who chase them.  Moses and the Israelites are afraid and trapped at the edge of the sea.  God has not made their escape from slaver easy, but he asks them to be still, he will fight for them and save them. Moses raises his staff above the sea- the waves part and the Israelites walk safely across.  The Egyptian army follow but are swept away. Our lives can be like this: obstacles or difficulties seem to be in front of us and God just asks to be calm and still and he will help us. God asks us to have faith in him.
Today's activity is a science experiment to remind you of this story.  You will need a plate, pepper, water and washing up liquid or soap.  Watch this short link to see how you can "part the red sea"!

Hello
Sunday club short intro and task and link attached for Sunday 18th Oct.
Thank you.
Mary


sunday club harvest 4 oct 2020

As we continue to think about Harvest, perhaps we can learn from the Ants:  Proverbs 6: 6-8
"Go and watch the ants, you lazy person.  Watch what they do and be wise.  Ants have no commander.  They have no leader or ruler.  But they store up food in the summer.  They gather their supplies at harvest."
We don't think any of you or ourselves as being lazy but God's words here in Proverbs 6 remind us that there is much we can do for ourselves and others without being told what to do.  Today's Sunday club activities include:
make a list of all the jobs you can do this week without being told to or asked. If you like you can make your own ant using an egg-carton- this link will show you how: https://www.youtube.com/watch?v=Xn7K-D0Ib1c      OR

Put some jam or sugar outside on the ground or in a wee dish and see if any ants appear – watch what they do.

Prayer for today. Dear God thank you for the amazing insects in this world including ants, as they remind us that even although we are very small we can contribute to the work of our church, community and at home.  We are sorry for any times when we have not been as helpful as we should have been.  Please help us to remember all those who bring in the "harvest" from our lands, help them know that we think of them and are grateful for all they do.  Amen


Today is Father's Day, 21 June 2020.


                         
The Sunday Club Group meets weekly, generally during term time within the Sunday services.  Any alterations to this are posted either on our Facebook page or on Posters outside the churches.  Our small group actively participates in the life of the church and beyond. Our youngsters take part in many services throughout the year and are an important part in the life of GLS.  During our group sessions we consider aspects of the bible, share in fellowship together and undertake activities that relate to Christian beliefs.
Our group of loyal youngsters would be happy to welcome any new children who would like to come along to our Sunday group.   It is open to anyone aged 3 or above who would be interested in joining us.  We actively support all young people – teenagers and young adults are made most welcome.
Sunday club news…… Sunday club news……..